Bob Paris is a former American-born pro bodybuilder. In a little over 10 years, first as an amateur, and after a professional career, he was noted for winning several prestigious titles (from Mr Southern California to Mr America) and getting into prizes in numerous competitions (such as the Grand Prix of Spain, Italy and Montreal). Paris is called one of the best "aesthetes" in the history of bodybuilding. Bob earned this title not only for the musculature carved out of stone, but also for the artistry shown during the performances.
Bob Paris Biography
Bob Paris's biography is full of bright events, both positive and negative. The life of this athlete was not simple or unambiguous, as can be seen by reading our article.
Early Life
Bob Paris was born and raised in Columbus (Indiana). The future eminent bodybuilder was born on December 14, 1959 under the president Dwight Eisenhower.
Paris from an early age, almost from birth, demonstrated an unsurpassed sense of aesthetics and artistry. Even in elementary school, he won the state prize for the drawings sent to the competition, and in his free time from art he composed short stories.
At the same time, Bob remains a great lover of wildlife to this day. In his youth, he often went hiking in the mountains with only one backpack on his back. He was also not averse to cycling through the wilderness or punishing a rough river while sitting in a canoe.
During high school, Bob Paris took a particular interest in acting. During his studies, he managed to play several main roles in school musicals. In addition to this, he was an active member of the school debate team. And, of course, do not forget about his passion for sports: he competed in the school teams in golf, athletics and American football.
Closer to launch, Paris accidentally discovered old exercise equipment in the gym. From that moment, he began to experiment with lifting weights, rapidly progressing in gaining strength and mass. He gradually lost interest in team sports and eventually realized that he wanted to become a famous bodybuilder, like Steve Reeves or Charles Clairmonte.
Bob Paris spent the next summer after high school at a US Marine Corps camp in Southern California. Directly from there he entered Indiana State University, but after a while he transferred to Indiana University Bloomington. Bob dreamed of traveling the world, so he thought to connect his life with acting and bodybuilding, which involve regular trips to different parts of the planet.
Moving to Los Angeles to excel in bodybuilding, Bob Paris was faced with the need to support his own existence. Here he had no acquaintances, so at first he had to spend the night in the car. Two years later, Paris won titles at such prestigious competitions as "Mr Los Angeles" and "Mr California" (among amateurs). We can say that from that moment his career in heavy sports started.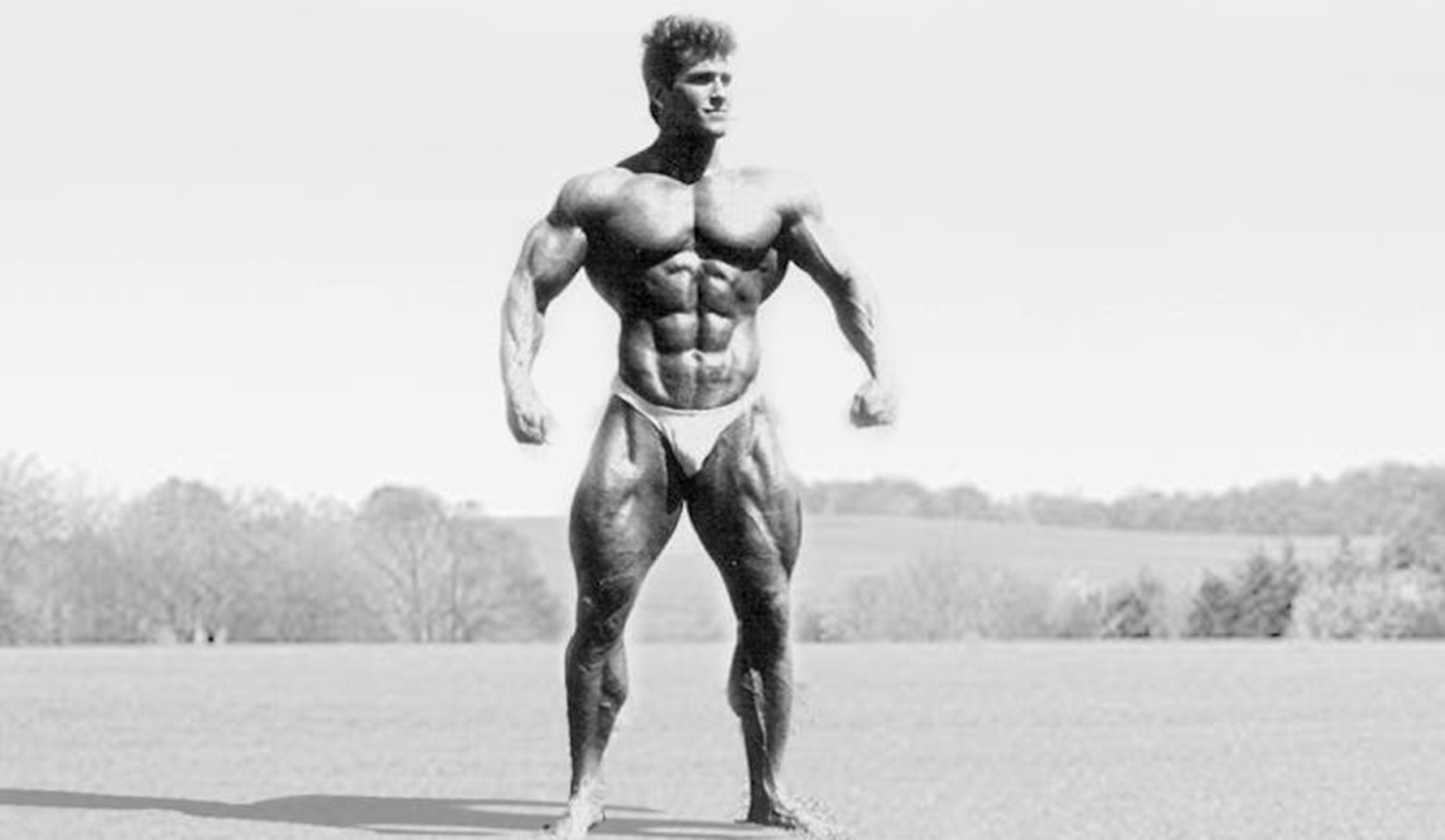 Bodybuilding Titles
At the peak of his competitive form, Bob Paris had anthropometric data outstanding for its time. With a height of no more than 183 sentiments, he could boast a competitive weight of up to 98 kilograms. Obviously, in the off-season, the mass increased slightly, but on average did not exceed 105 kilograms.
Today, with Phil Heath on the pro scene, Bob Paris anthropometry may not look impressive, but believe me, it was thought to be that way in the eighties.
In 2006, Flex magazine ranked Bob as the most aesthetic athlete in bodybuilding history. Renowned for his charisma, Paris has also advocated for athletes' rights and has fought for the introduction of mandatory doping tests in competition.
Over the 10 years of his bodybuilding career, to summarize, Bob Paris has won numerous significant amateur titles, in addition, won prizes at several famous grand prix as a pro bodybuilder. Among them:
Mr. Los Angeles 1981 (NPC) – Light-heavyweight class and Overall: 1st;
Mr. Southern California 1982 (NPC) – Light-heavyweight class and Overall: 1st;
California Muscle Classic 1982 (NPC) – Light-heavyweight class and Overall: 1st;
National Championships 1983 (NPC) – Heavyweight class and Overall: 1st;
World Championships 1983 (IFBB) – Heavyweight class and Overall: 1st;
Niagara Falls Grand Prix 1988 (IFBB) – 3rd;
Night of Champions 1988 (IFBB) – 3rd;
Italian Grand Prix 1988 (IFBB) – 3rd;
World Professional Championship 1989 (IFBB) – 3rd;
Montreal Grand Prix 1991 (IFBB) – 3rd.
Bob Paris ended his bodybuilding career in 1991 when he realized that he could not compete on equal terms with competitors sitting on steroids, and rich prospects in show business were drawn.
In 2012, on his own website, Bob Paris shared with readers that he never wanted to become a life-style bodybuilder, in other words, a promoter of a sports lifestyle. He was attracted only by the discipline itself – the spirit of rivalry that it brought with it, the opportunities that it provided, and the opening prospects.
Along with success in bodybuilding, Bob Paris has achieved considerable heights in the writing field, as well as as an actor in theater, TV and film. Since 1997 he has been playing in theaters in New York, in 2009 he starred in a guest role in one of the series on Fox "Fox", wrote seven major books, many sports articles, theatrical and film scripts.
Perhaps his most famous book is Straight From the Heart, published in 1994. It has been officially translated into several languages ​​for sale worldwide, including the countries of the post-Soviet space. Paris's first real acting debut happened in 1998. He played the role of Mowgli in the musical Jubilee at the Carnegie Hall. Bob was required to not only sing well, but also dance.
Today Bob Paris is still passionate about hard sports, although he exercises solely for pleasure. He believes exercise is essential to getting the most out of life. These days, the former athlete sees himself more as a writer, but does not deny that bodybuilding helped to structure and direct his life on the right track.
Personal Life
In 1989, in the July issue of Ironman magazine, Bob made a sensational confession by telling readers that he was gay. Paris became the first bodybuilder to discover his non-traditional sexual orientation before the end of his sports career.
In the same year, Bob Paris attended The Oprah Winfrey Show, where he confirmed that he was gay. The program discussed in detail the issues of relationships and weddings between pigeons.
Bob Paris and his then boyfriend Rod Jackson became the stars of the gay community not only in the US but around the world. However, Paris's writing, acting and bodybuilding careers suffered from this confession, as no one wanted to collaborate with such a scandalous person. In an interview, Bob said that he also received repeated life threats from various fanatics, church leaders and simply haters of homosexuals.
After seven years of relationship, the pair Paris and Jackson split up. Later, former lovers admit that they hid their separation for some time. They believed that their quarrel would badly affect the appearance of other gay couples, who are already persecuted by society.
Currently, the ex-bodybuilder lives with her husband on an island near Vancouver (British Columbia). Bob Paris and Brian LeFurgey got married in 1996, just after the local government legalized blue marriages.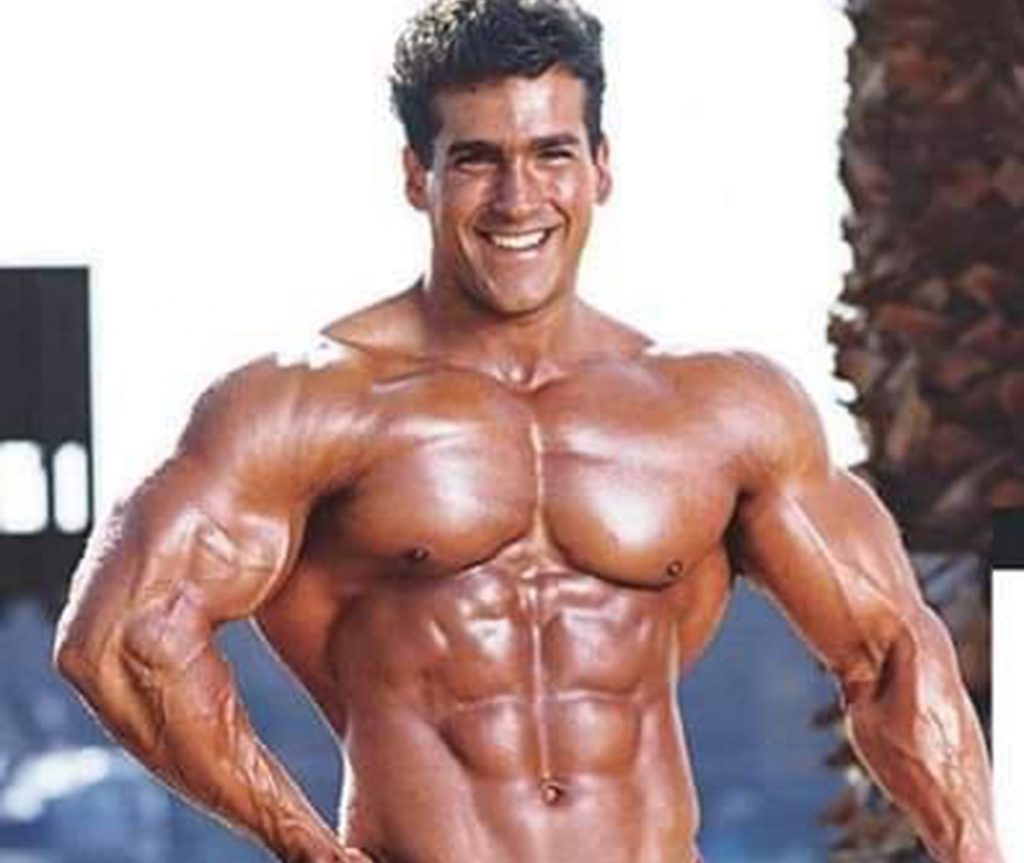 Bob Paris Workout
Bob Paris has repeatedly described his own workouts. Perhaps the most detailed schemes, techniques and tactics of a bodybuilder can be found in his book "Flawless". Like many pro bodybuilders at the time, Paris prepared for tournaments by practicing at least 5 days a week (3 training days + 1 rest day), performing 3 to 4 exercises on certain muscle groups, and, without exceeding the number of sets (3-4) and 8-12 reps.
The average Bob Paris split looked like this:
Day 1 – workout with a priority on chest, shoulders, triceps and abs + cardio;
Day 2 – workout with a priority on hips and calves + cardio;
Day 3 – workout with a priority on the back, biceps and forearms;
Day 4 – day off (possibly light cardio);
Day 5 – workout with a priority on chest, shoulders, triceps and abs + cardio;
Day 6 – workout with a priority on hips and calves + cardio;
Day 7 – workout with a priority on the back, biceps and forearms;
Etc.
Different from the general plan was the Bob Paris ab workout program, which, as a rule, consisted of crunches on an inverted bench, sitting leg raises (or hanging) and crunches with a rotation of the body: for each exercise, 3-4 sets x 20-25 reps.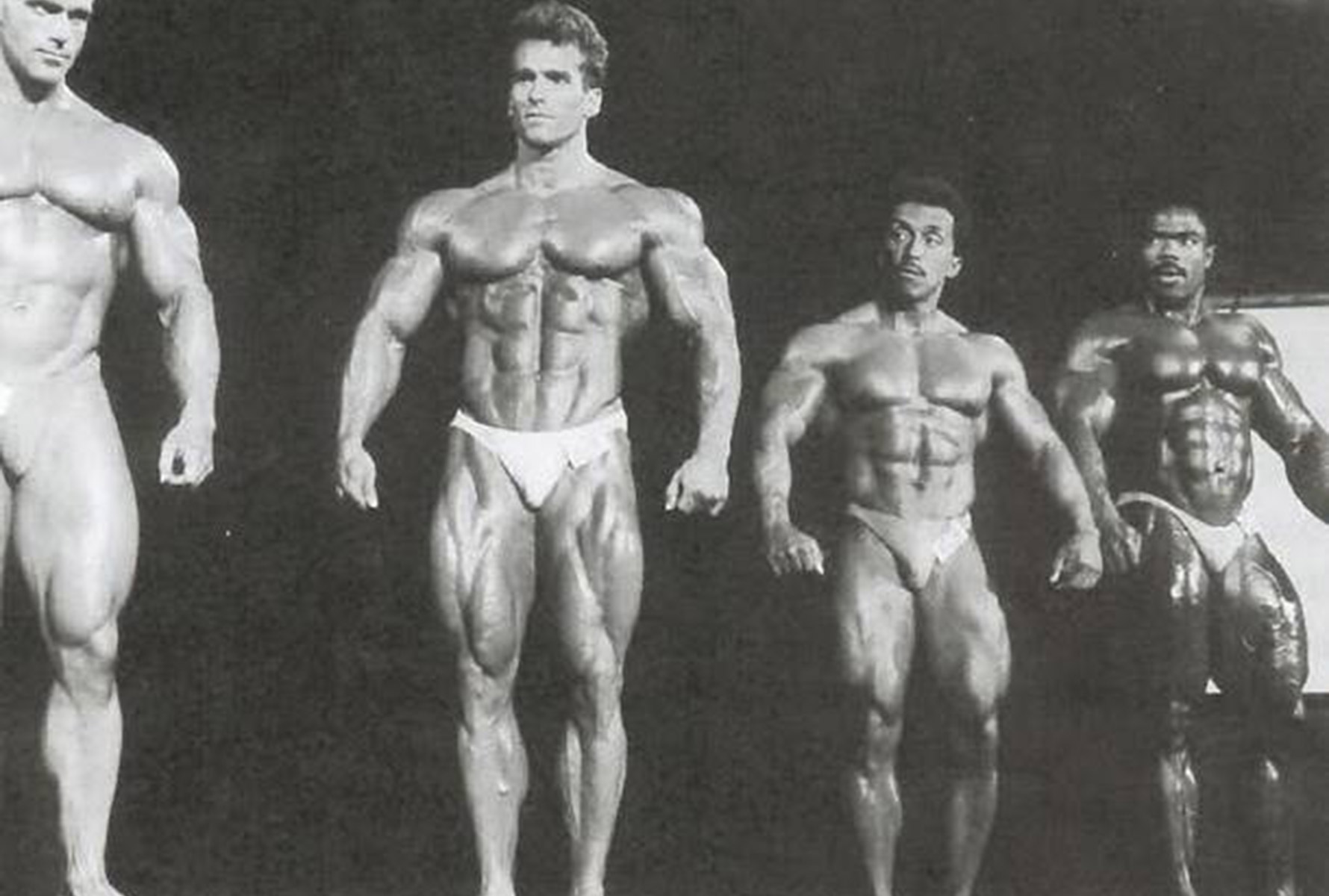 Did Bob Paris Use Steroids?
Bob Paris was upset that aesthetics are slowly but surely leaving bodybuilding, and muscle size is coming to the fore. Often the culprits of this transformation of bodybuilding, he called anabolic steroids, which, in his opinion, provoke athletes to care not so much about quality as about muscle volume.
It is believed that Bob Paris himself never performed steroid cycles. At least, this is the point of view held by fans of the bodybuilder. Skeptics are sure that the athlete lied when he said that he did not use sports pharmacology. In their opinion, he himself, at least, experimented with doping in order to keep up with competitors.
Which of them is right – history is silent. There is no verified information in the public domain (such as first-hand confessions or revelations of close people) that could dot all the issues. Therefore, we can only guess.